"Roar of a Lioness"...The Beginning
When I started my blog, I had a specific purpose in mind. The whole premise was that I wanted to finally deal with my fears of "coming out" in regards to being a writer.
What I didn't know was that God was going to use the fear blog to point out how fear-filled I really was. And it soon became apparent I was a coward.
I'm a Coward
Writers must be brave. Sharing your innermost thoughts puts you in a very vulnerable position. We are constantly warned about developing a thick skin. Many detractors won't see the beauty of your amazing writing. And won't be shy about telling you.
It's tough.
This reminded me of the book of Joshua. Here was a guy that was given instructions from the Lord and stood quaking in his sandals. But over and over, he was told: Be strong and courageous...because you don't fight the battle alone: God goes before you. So man up, and move forward. (My paraphrasing.)
In the meanwhile, my Sunday School class was studying John Bevere's book,
Breaking Intimidation.
The focus of the book is on the fact that the enemy wants to intimidate us out of using our God-given talents. We've all been given gifts and it is our responsibility to use them for his glory.
My brain clicked into overdrive as I thought about the fact that I needed to be brave in regards to my writing and not let the enemy intimidate me out of using my gift.
I mulled all this over while trying to come up with a theme for my blog and the process brought me to the King of the Jungle. Strong? Oh yeah. Courageous? Yup.
But God made it very clear that I was NOT to be the lion. I thought it had to do with the fact that I'm obviously female (although no one could EVER accuse me of being girly.)
Nope.
In a lion pride, the hierarchy is that the male is in charge, but his main job? Protecting the lioness and her cubs. She does the work (hunting, watching the youngsters, etc.) while he stands guard to keep them all safe.
In other words, he goes before her.
Sharing my writing talents without fear and intimidation is what God wants of me. But I also need to tap into the fact that I don't need to struggle on my own.
Does it come easy? No.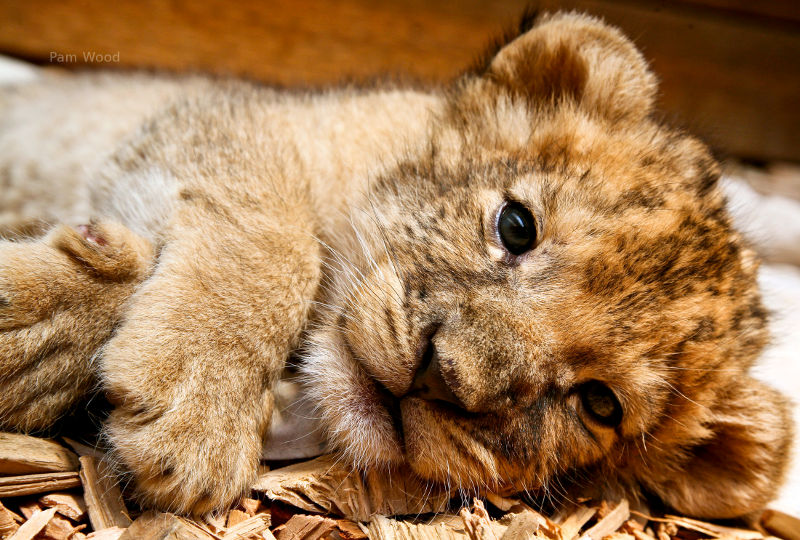 My inner-kitten sometimes still appears with a pitiful "mew" and I have to regroup.
But I also know:
My protector goes before me.
Read more...