>> Tuesday, October 4, 2011

As part of my quest to live a healthier lifestyle, I started walking this summer.
I won't say I totally love the whole exercise thing, but I know it's something I should be doing.

Besides that, I've been in the early stages of osteoporosis for several years and recognize the importance of weight bearing exercise on my slowly-becoming-fragile bones.
So I walk. And occasionally run.
But fall is coming and I became concerned about how I would continue exercising when cold weather takes up permanent residence. The obvious answer was a treadmill. The problem? I don't have a lot of room in my tiny house and I didn't really want to put out the money.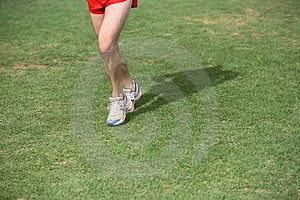 My wonderful niece came to the rescue and let me borrow a treadmill to see if I would like it. The process of wrestling it out of her basement, squeezing the bulky thing into a vehicle, and set-up in my spare room was an adventure but we got the job done.

Another niece works in the health care field and cautioned me quite forcefully about the amount of injuries that come through ERs due to treadmill mishap. I quickly poo-pooed her and rolled my eyes.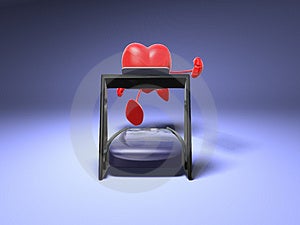 Really? How hard could it be? Apparently a lot of people have a bad case of the clumsies if they can't even stay on a treadmill. I dismissed her concerns and excitedly prepared for my first run.
Water bottle? Check. Sweat rag? Yup.
iPod stuffed in my ears, I was ready.
My niece had also nagged me about using the kill switch. I felt a little silly but clipped it on and took off. The music carried me away as I trudged along and I was even starting to enjoy myself.
Then it happened.
One minute I was upright and the next I was plunging backwards, carried along by the track.
Stunned, I eventually tumbled to the end with the thing looming over me as it folded backwards, about to come down on my head. And all the while, the track rolled on, carrying away the first layer of skin from my knee as I wondered how I could get it to stop...
Took me a minute but finally gathered my wits enough to jerk the tether cord.
Damage assessment:
3-large bruises
2-rug burns
1-severely wounded pride
Either I tripped or lost my balance. Doesn't matter. I will not let treadmill trauma deter me from my mission of getting healthy.
Let's just hope it doesn't kill me first.