>> Saturday, October 22, 2011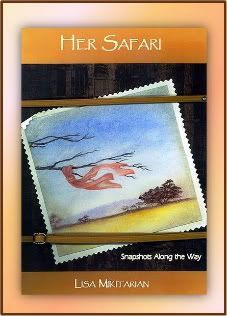 I thoroughly enjoyed getting in on Lisa Mikitarian's blog tour.
"Her Safari" is awesome--A must-read! (Click to order.)
In the mean while, it's time for the drawing for a $5 Starbucks card from those that commented.
I decided to get creative and allow one of my critters to pick the winner. Pippin was pretty excited at the prospect (can't you tell?)
But I finally convinced him to help me out. We got everything ready to go, had a few test runs, and then...
Getting ready...
"Hmmm.....decisions, decisions..."


It was a tense few minutes as he carefully made his way amongst the choices but at last he gave me his final answer...
And the Winner is.....Marita Thelander!
*Woo Hoo, Ye Haw, Etc. Etc.*
"Hope she takes me with her!"














Thanks to everyone who participated--You're the best!